The Monscierge Property Information app for Apple TV for Hospitality is a great tool to showcase your property's features and amenities, and offer your guests a convenient and comprehensive digital directory.
The Property Information app has been upgraded to now offer multiple ways to display photos and information. You can now showcase each property feature with a display option that will be most appropriate for each specific feature and achieve the greatest impact with your guests!
How It Works
Step 1
Retrieve an existing Feature or create a new Feature in CMS.
Log on to the Monscierge CMS and select your Property.
Select "Property" on the left-side navigation menu.
Select "Features".
Choose the desired existing feature by clicking on it from the list, or click on [Add Feature] to create a new one.

Step 2
Choose the desired Apple TV display option for the feature.
In the "Visibility" field, select the "Custom" option.
Click on the "Apple TV" box
Choose the desired display option from the dropdown menu.
There are four options:
Boxed Photo
Side Pane
Large Hero
Full Screen



---




EXAMPLES OF DISPLAY LAYOUT OPTIONS
BOXED PHOTO
This option shows all the content setup in CMS for that feature, as well as any additional photo.
This is a great option for features that have a large amount of text as well as photos.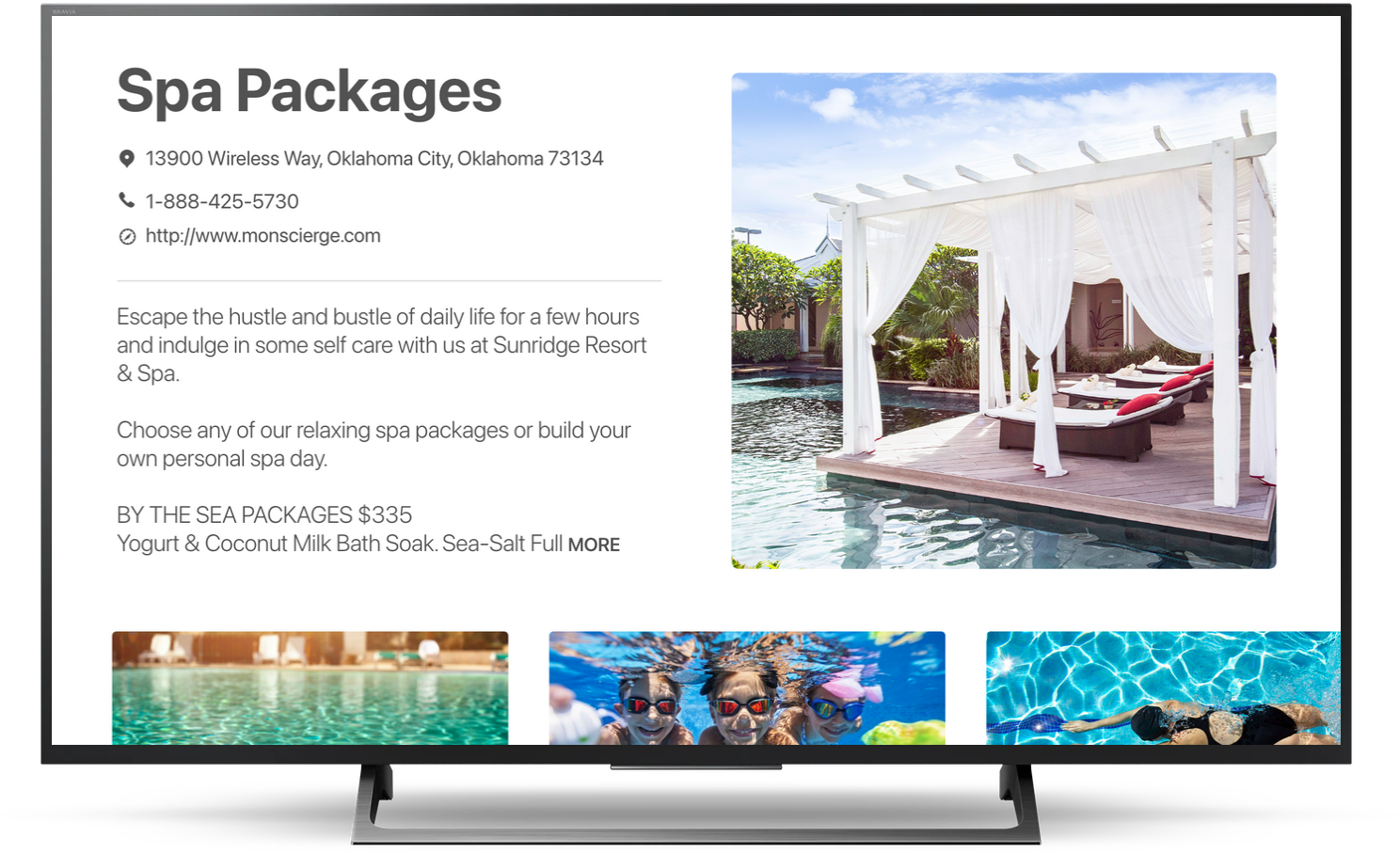 SIDE PANE
This is the "standard" option that you are already familiar with. The option will show all text content setup on the feature, as well as the main feature image. The main photo offers a "Ken Burns" (scrolling) effect for added dynamic display.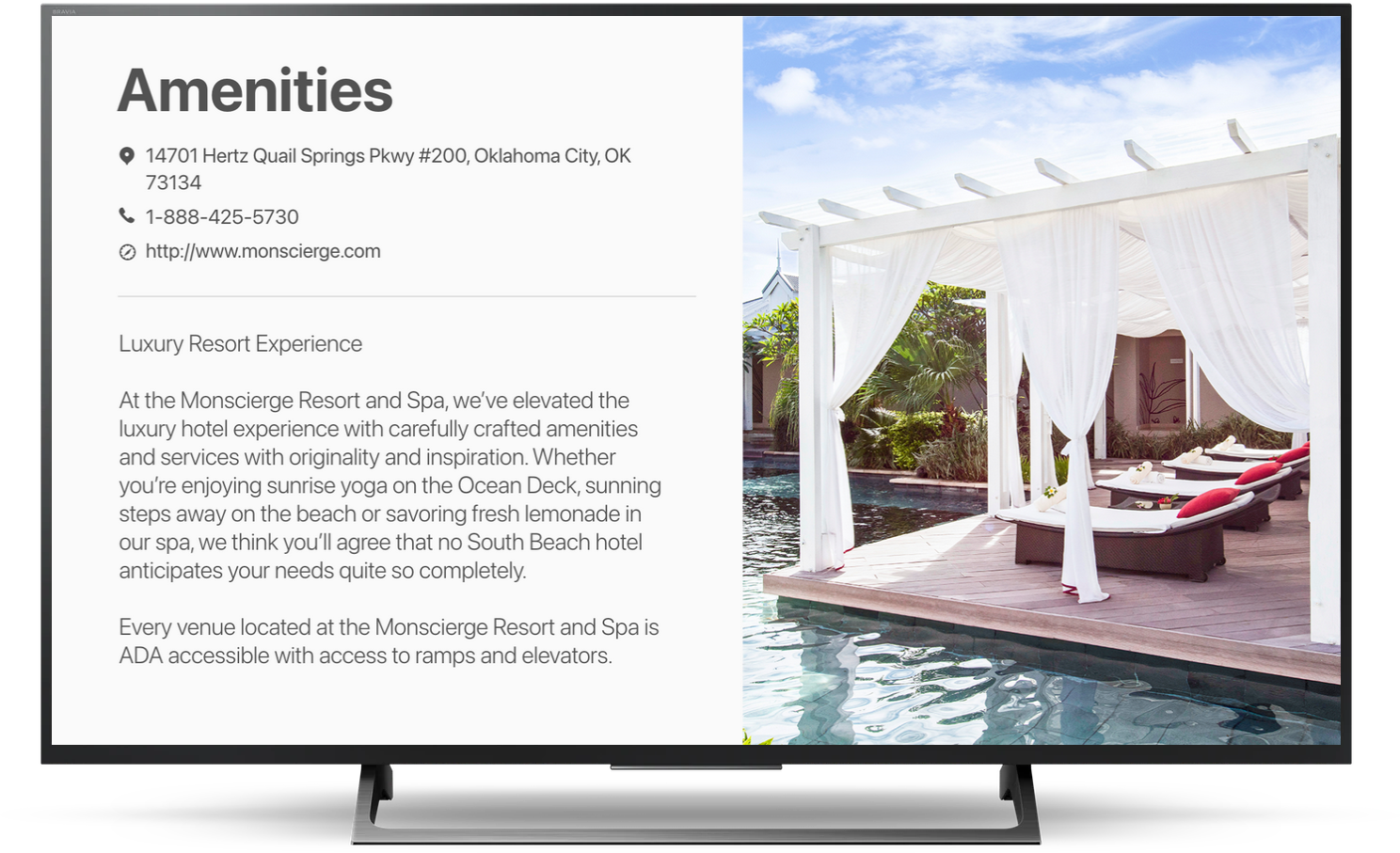 LARGE HERO
This impactful option shows the main feature image full-width at the top of the screen, as well as all content and text setup on the feature. Any additional photos are also displayed in a photo gallery below the text.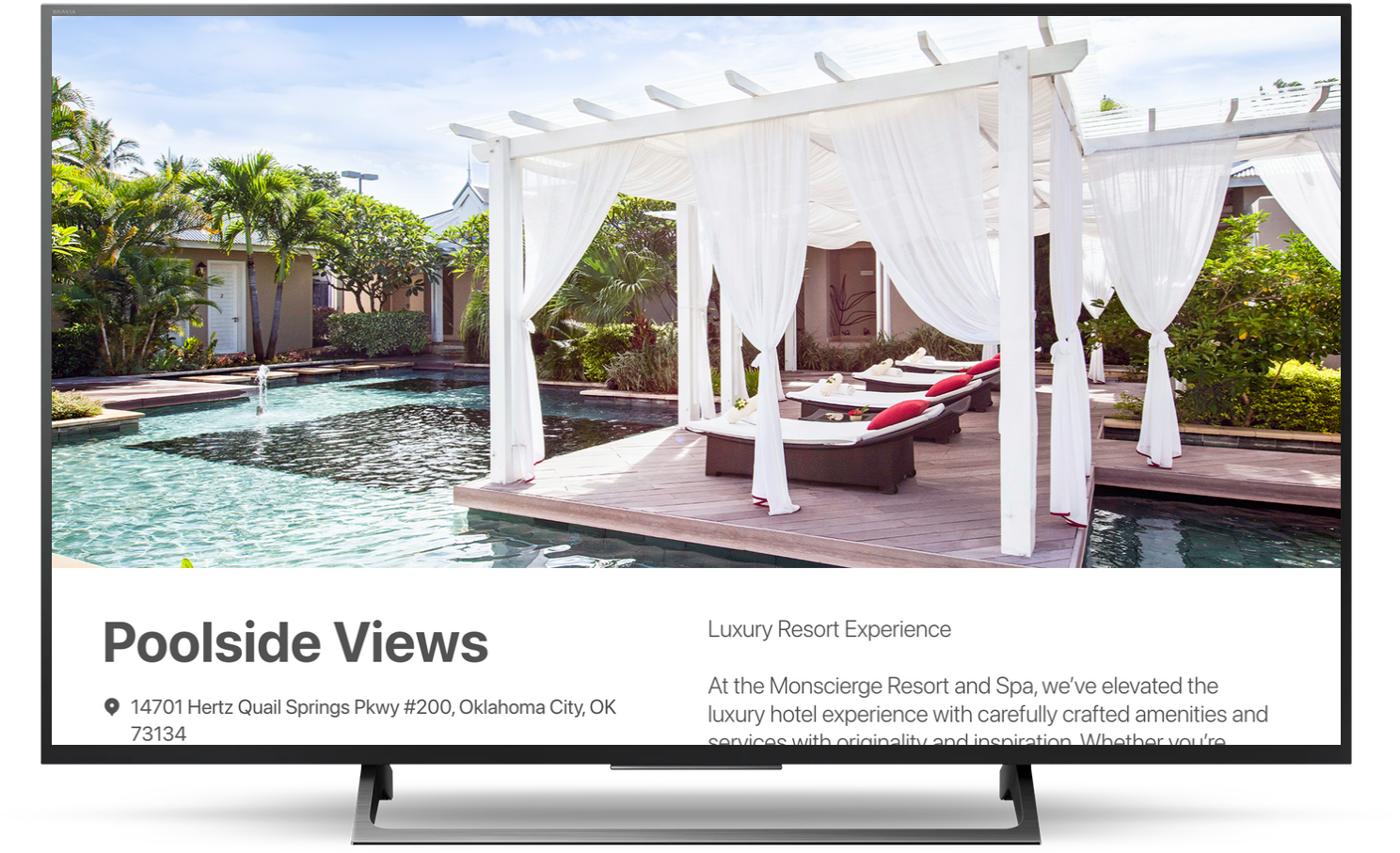 FULL SCREEN
Dazzle your guests with a spectacular image displayed full screen. This option is a great choice for features that do not require text content, or where any text is part of the image itself, such as promotions, banners, special announcements, QR codes, etc.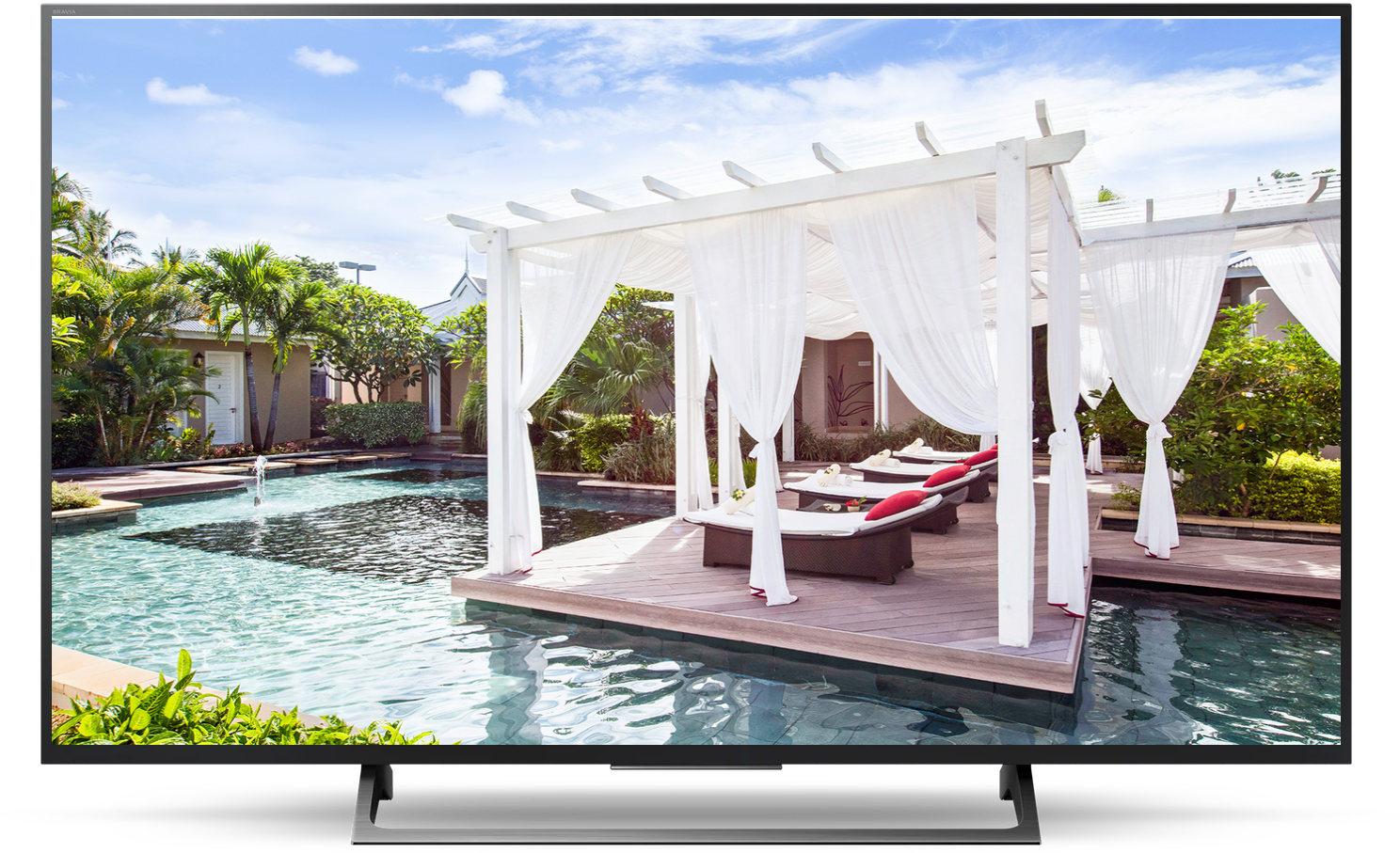 Have questions or need help?
Contact our Customer Experience Team at support@monscierge.com
or call us at +1 (888) 426-5730 - Option 2 for assistance.