Overview
Elo's 4202L 42-inch interactive digital signage delivers a professional-grade large format touchscreen in a slim, integrated package. Designed from the bottom up for retail, hospitality, enterprise, healthcare and other commercial markets, the 4202L offers a bright, 500-nit LED panel with a high-quality, interactive canvas for attracting and engaging consumers. The 4202L offers a high performance solution that is easy to deploy and maintain in public environments.
Thinner & lighter.
At less than 2 inches thin, the 4202L PCAP display is over 40% thinner than the prior model. Even with the optional computer module attached, it is compliant with the ADA and IBC requirements for protrusion when mounted to a wall with an Elo low-profile mount.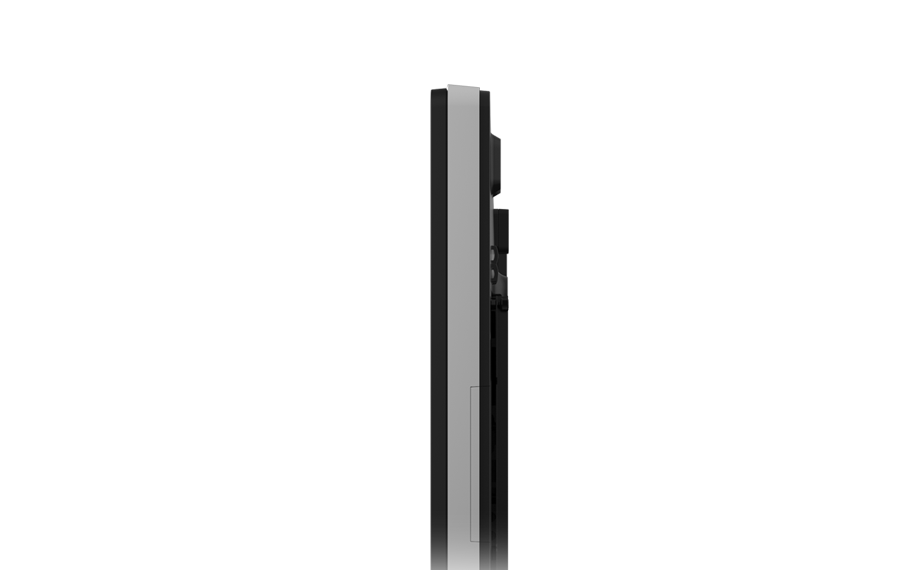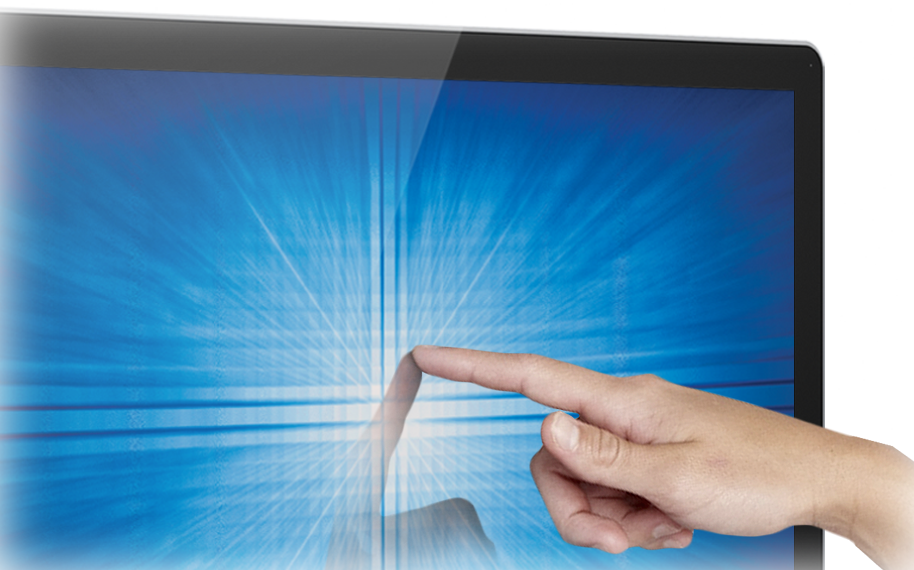 Integrated touch.
Elo's products are factory-built touch systems with durability built in, not snapped on, preventing any "double bezel" appearance or rattling when touched. The 4202 is available with two touch technology options. Both enable up to 10 simultaneous touches for multi-user interaction with fast and extremely sensitive responses. Infrared (IR) offers a traditional bezel construction that can be easily integrated into kiosks. Projected capacitive (PCAP) offers edge-to-edge glass that looks and performs like mobile glass. Products are compatible out of the box with Windows, Linux, MAC OS (single touch only), Chrome and other proprietary media players.
Processing power.
Optional, high-performance computer modules are available to turn the 4202L into a completely integrated all-in-one computer without the need for any cables or additional mounting hardware. The commercial-grade computer modules, available with Microsoft Windows with Intel Core or Android with Qualcomm Snapdragon (supports EloView®), make the Elo 4202L IDS display a reliable platform that is interoperable with most content management servers and supports optimal partitioning of locally cached and network streamed content.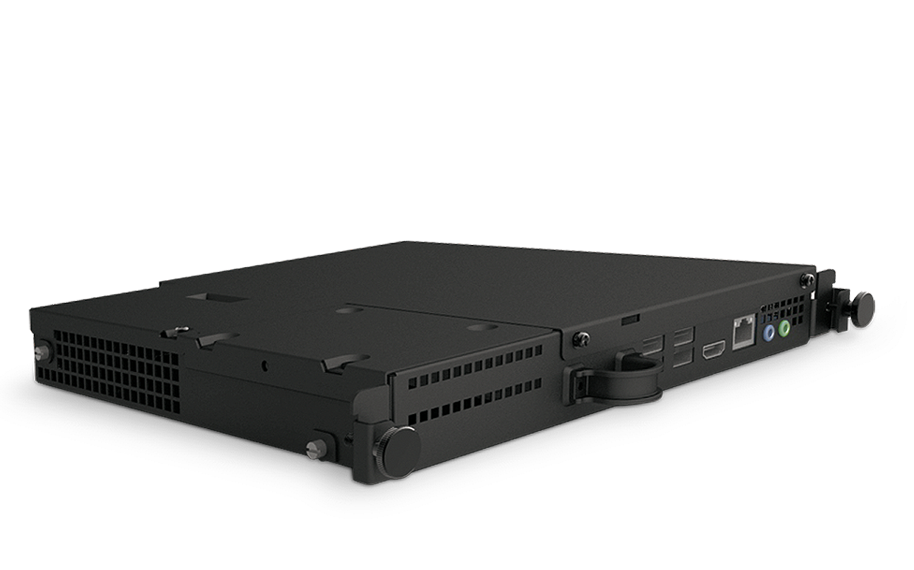 Other features.
Professional-grade hardware with strengthened touchscreen glass to withstand the rigors of public use
24/7 operation
Three-year standard warranty (worldwide) with on-site exchange (NA only) / two-year extended warranty option available (NA and EMEA only)
Deliver interactive brand experiences
Thin, commercial-grade touchscreen ideal for kiosks, wayfinding and office applications
IR and PCAP with clear glass offer pristine optical clarity and touch durability that pass UL-60950 requirements
Touch On-Screen Display (OSD)—no remote needed; if desired a wired remote can be used
Flexible mounting in portrait, landscape and table-top orientation