Overview
The Elo 4303L 43-inch touch screen monitor provides a brilliant canvas for adding interactivity to any environment. Perfect for everything from endless aisle and brand experiences to menu boards, collaborative meetings and dashboarding, the 4303L digital signage display offers a sleek, slim design built to withstand the rigors of continuous commercial use. And with Elo's computer modules, you can easily turn the display into a powerful, all-in-one, life-size 43-inch tablet.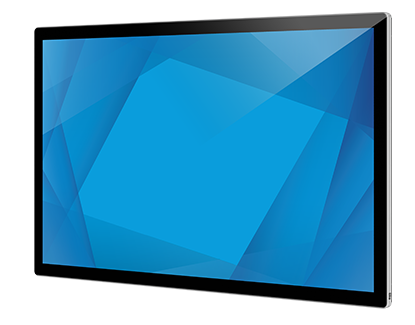 Integrated touch
Available with Elo's industry leading TouchPro® PCAP technology enabling up to 40 touches or Infrared with up to 20 touches, Elo's 4303L delivers fast and extremely sensitive response time and anti-friction glass to minimize heat as fingertips drag across the screen. Elo's TouchPro PCAP also offers touch thru capability, allowing the 43" interactive display to be mounted behind a mirror, in a counter or in a fully encased kiosk for added durability or aesthetics.
Processing power
The commercial-grade computer module transforms Elo's 43" touch screen monitor into a powerful, all-in-one, touch computer platform. Running Intel® Core™ 7th-Generation CPUs and enhanced graphics engine, the ECMG4s make field installation and maintenance easy with no external cables required.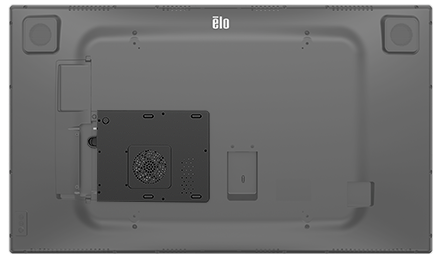 Other features
Professional-grade hardware with strengthened touchscreen glass to withstand the rigors of public use
24/7 operation
Three-year standard warranty (worldwide) with on-site exchange (NA only) / two-year extended warranty option available (NA and EMEA only)
Deliver interactive brand experiences
Thin, commercial-grade touchscreen ideal for kiosks, wayfinding and office applications
IR and PCAP with clear glass offer pristine optical clarity and touch durability that pass UL-60950 & IK-07 requirements
Touch On-Screen Display (OSD)—no remote needed; if desired a wired remote can be used
Flexible mounting in portrait, landscape and table-top orientation