Apple TV for Hospitality
Launched new Hospitality TV Manager App, an easy to use, intuitive mobile app for iOS and Android that allows Customers to directly install and manage their Apple TV devices.
Upgraded Guest Requests app, featuring a new, fresh layout and improved guest experience.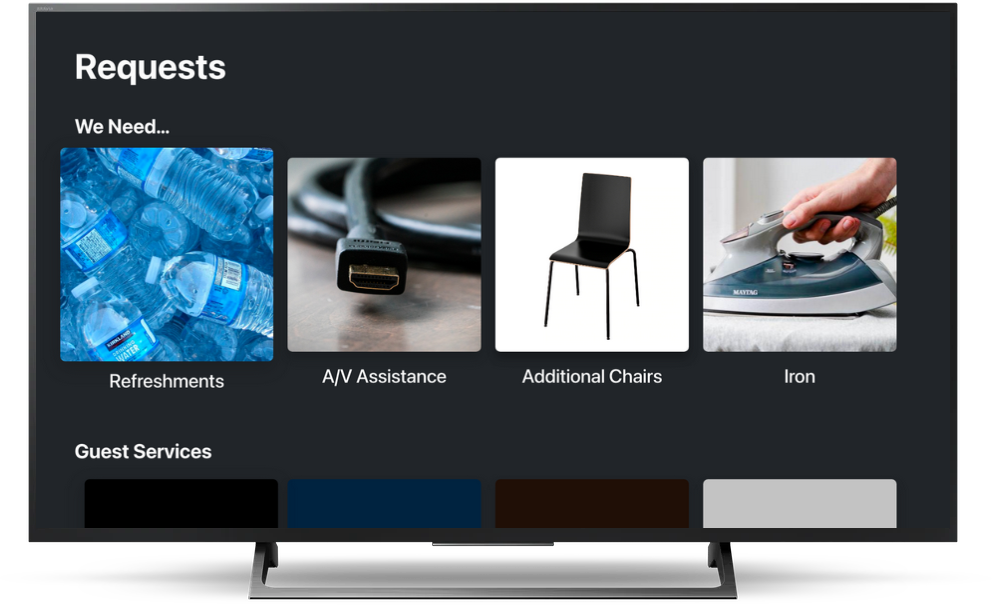 Curated Local Recommendations
Enhanced the Monscierge patented Curated Local Recommendations feature to allow using only latitude and longitude to identify a Recommendation's location.  This feature permits to add recommendations for activities that do not have a brick-and-mortar location (such as hiking trails, riding trails, and other experiences).   
Connect Web - Digital Property Directory
Miscellaneous bug fixes for displaying event images, additional content for events and property amenities, and PDF attachments.