Request List
Requests can be easily navigated and may include additional or optional workflow features. Requests are displayed as a list style view with initial details showing the:
Request title
Department or group that is assigned to this request type
Time until the request is due. Inversely an overdue time is also shown if the request passes the due date.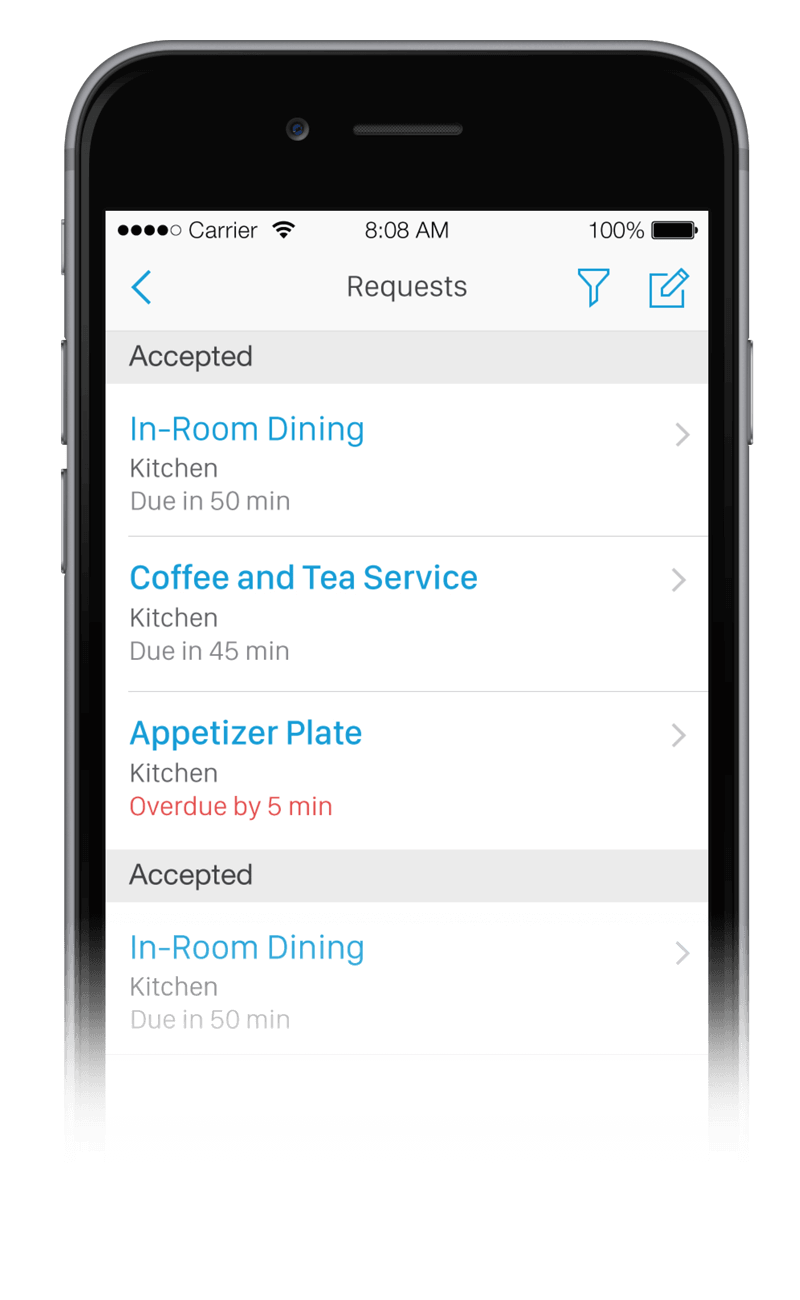 Request Detail
Request detail includes:
Fast touch updating menus with the ability to touch into and update:

Current request status
ETA
Follow status

Toggle for regular view and private notes
Request details – includes other options or additional information provided by the guest
Guest location – includes contact information (such as email or phone), delivery location (e.g. a physical location) and guest name
Ability to respond with pre-canned stock messages (definable from within Connect CMS)
The guest or staff member may also communicate using the built-in messaging functionality.